Internet marketing training courses and workshops are offered on a regular basis from various location in Greater London area and South East England. Our Internet marketing training can be booked as private courses, and can be delivered to your company anywhere in the UK or EU.
Why Internet marketing?
According to Forrester Research consumers in Europe are more connected to the Internet today than ever before. Almost 75% of European adults access the Internet regularly, and more than half of them own two or more connected devices, UK consumers are the most connected in Europe, with 83% going online regularly. UK online adults are also the most likely to own a device like a laptop (64%), smartphone (52%), or tablet (12%).
And it is predicted that the advertisers will spend almost the same amount on interactive marketing – as they do on television today.  Search marketing, display advertising, mobile marketing, email marketing, and social media will grow to 26% of all advertising spend within the next five years.
What does this growth mean for you?
Interactive media has gained legitimacy in the marketing mix. In past forecasts, Forrester found that interactive budgets grew because of marketing experiments, or firms looking for lower-cost alternatives to traditional media. No more.  The next five years of growth comes from bigger interactive teams spending sizably to bake emerging media into their strategies for creating rich customer relationships. This shift in strategy is expected to create a tremendous demand for people with internet marketing skills.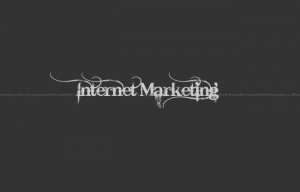 Our Internet Marketing Course with its hands on approach is designed to not only give the learners an in-depth understanding of internet marketing but also it will equips them the skills necessary to deliver the job. The course will address the use of internet media to deliver all the marketing functions (promotion, advertising, interactive communications, market research and developing customer relationships). Read more
Our workshops can be booked as private courses, and can be delivered to your company anywhere in the UK or EU.  You can also save money if you have more than five members of your team who need training.
Need a bespoke workshop or programme? Talk to us.  A large proportion of our training delivery is specifically designed to meet our clients' needs.