Street Photography in Barcelona: Barcelona, Spain is a vibrant and beautiful city with so much to see and do. One of the best ways to capture its essence is through street photography. However, as I learned on a recent trip to the city, it can also be a hilarious and sometimes frustrating experience.
First of all, the sheer number of tourists in Barcelona makes it difficult to get a shot without someone photobombing your composition. I swear, every time I found a beautiful backdrop or an interesting subject, a group of people would walk right into my frame, holding selfie sticks and grinning like they just won the lottery. And don't even get me started on the street performers. They seem to have a sixth sense for when you're about to snap a photo, and will suddenly jump in front of your lens, striking a pose and demanding money.
But the real challenge of street photography in Barcelona is the abundance of scooters and bicycles whizzing through the narrow streets. You may think you have the perfect shot lined up, only to have a scooter zoom past you at the last second, ruining your photo and nearly knocking you over. And if you happen to be standing on a bike lane, you can expect some not-so-subtle honking and yelling from frustrated cyclists.
Despite these challenges, there is something special about capturing the energy and spirit of Barcelona through street photography. The city is a vibrant mix of old and new, with colourful buildings, bustling markets, and fascinating people from all walks of life. Whether you're strolling down La Rambla, exploring the Gothic Quarter, or admiring the architecture of Gaudí, there's always something new and exciting to photograph.
And let's not forget about the food. Barcelona is home to some of the best cuisine in the world, and capturing the sights and smells of the city's markets and restaurants is a must for any street photographer. Just be sure to bring a napkin, as you may find yourself drooling on your camera lens.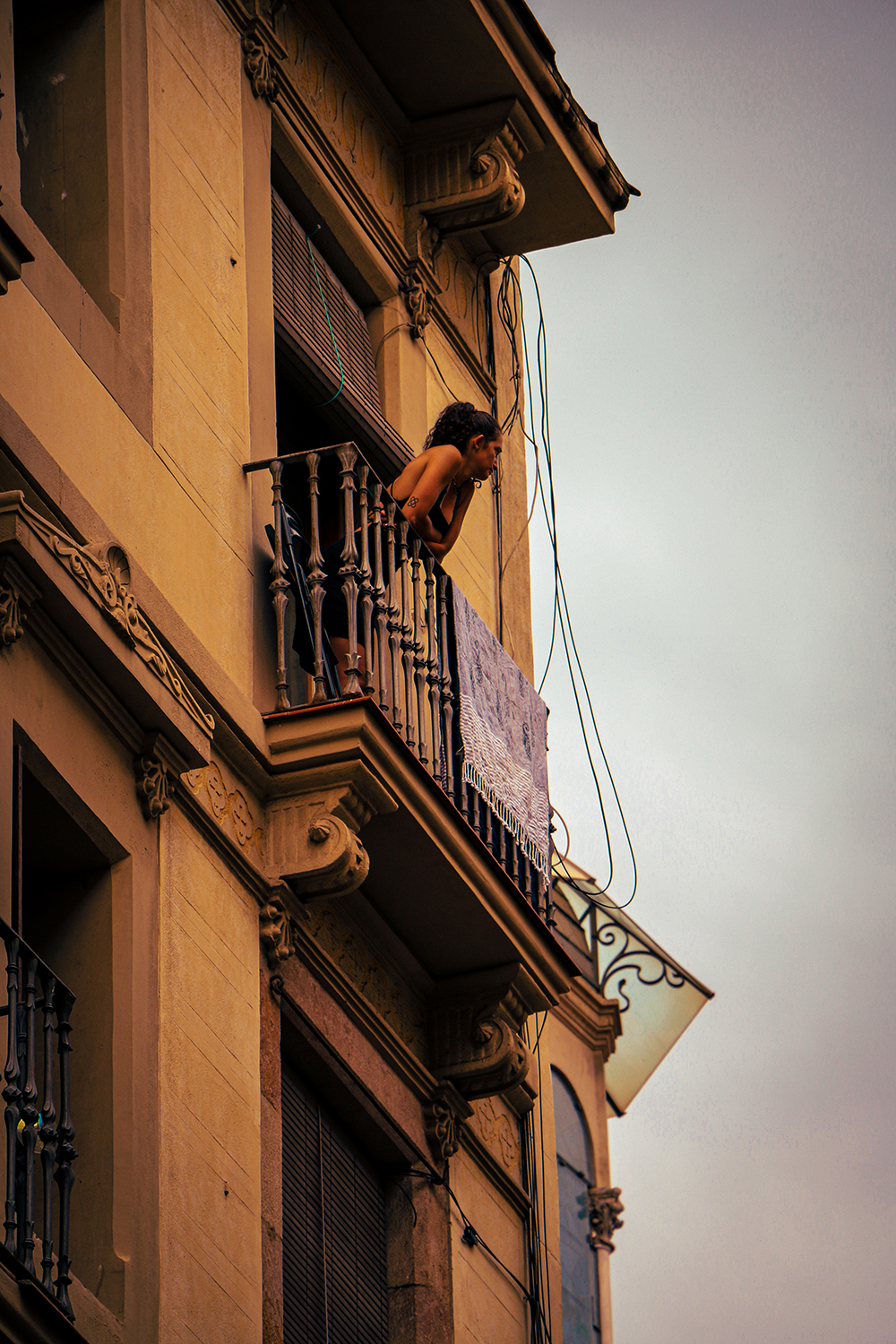 So, if you're up for a challenge and ready to laugh at yourself, grab your camera and hit the streets of Barcelona. Who knows, you may even capture a moment of pure magic that will make all the photobombs, honks, and near misses worth it.